What is Cosmetic Dentistry and What Treatments Does it Cover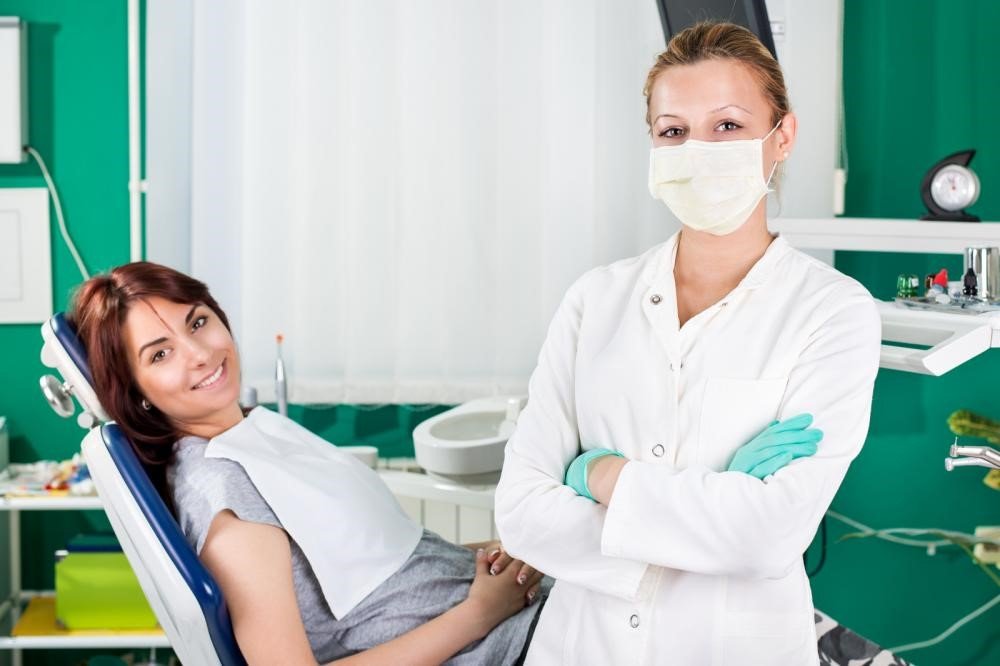 Cosmetic dentistry is all about improving the appearance of your teeth. The field has gained immense popularity in recent years, with a wide variety of options available at affordable prices. The accessibility and affordability make it easier for millions of people to opt for this cosmetic dentistry treatment.
Today, cosmetic dentistry is extremely common. From politicians to celebrities and anyone who wants to have a brighter better smile. However, before deciding whether you want to undergo a cosmetic dental procedure or not, it's important to know how cosmetic dentistry works and what type of procedures the specialty dentistry covers.
In addition to cosmetic dentistry, Axiom offers a variety of dental procedures that are for functional purposes such as root canal therapy and dental implants. Axiom accepts all major insurance plans and offers convenient office hours for old or new patients.  It is important to note that prior to any dental procedure that requires anesthesia that you do not eat or drink within 8 hours of your appointment.  In addition, do not smoke for at least 12 hours before your appointment and find a driver to take you to and from your appointment.
How Cosmetic Dentistry Works
Cosmetic dentistry procedures are performed by a cosmetic dentist. According to a survey, about 70% of people in America search for cosmetic dental care procedures online, out of which two-thirds are women.
Despite being the most expensive of all dental procedures, patients spend an average of $4,000 on it annually. This information is interesting to note given that certain cosmetic procedures are not covered by insurance since they're not a necessity.
Cosmetic dentistry is a common procedure due to the rewarding benefits and opportunities gained, including improve self-confidence and opportunities. Common cosmetic procedures in the United States include: braces, teeth whitening, dental implants, veneers, and more. There have also been studies conducted that show that cosmetic dental procedures happen more often in the United States. This is because the US places a lot of focus on having a straight beautiful white smile.
The best part is that most cosmetic dental care procedures are pain-free, non-surgical, and long-lasting.
Types of Procedures
Cosmetic dentistry includes different types of procedures, including the following.
1. Teeth Whitening
Different teeth whitening procedures are available to brighten up the color of your teeth and remove stains. These are done through bleaching agents or laser therapy. Additionally, teeth whitening procedures not only increase patient confidence levels, but they also provide healthier and brighter looking teeth. Different forms of teeth whitening procedures include, teeth whitening trays and gels, in office teeth bleaching, and teeth whitening strips.
2. Bonding and Reshaping
Teeth bonding and reshaping are procedures that fix broken, chipped, and cracked teeth. The dentist uses tooth-colored porcelain materials to fill in the gaps. These fillings are bonded to the tooth surface to disguise the cracks and improve the appearance. Not only is bonding and reshaping painless but it is a possible substitute for bracers. This is due to the reshaping of the teeth which in turn make teeth align properly and eliminate minor overlapping.
3. Dental Veneers
Dental veneers are another type of cosmetic dental procedure that aligns your teeth and gives the appearance of whiter teeth. Veneers are thin customized shells made of porcelain. They cover the tooth surface and disguise cracks, discoloration, or stains. They are designed according to the shape, size, color, and length of your natural tooth so they perfectly fit in and give you a new look, which is often called the 'Hollywood Smile'.
4. Dental Crowns
Dental crowns are used to remove the excess gum tissue and extend the length of the tooth crown. This surgical procedure makes the teeth appear longer and makes the smile show more of your teeth than gums.  The process begins with numbing the tooth with anesthesia, a temporary crown is then made form acrylic or resin made from a model of the teeth that is sent to our labs. This crown is designed to be removed easily once the permanent crown is ready.
5. Other Procedures
Other smile makeover procedures include braces, implants, and Invisalign that fix the alignment of teeth and give your mouth a facelift.
Axiom has board-certified doctors, they are professionals that have training and education in cosmetic dental care. Our expert cosmetic dental surgeons assure customer satisfaction and provide follow-up checkups. This is one of the many reasons we are rated as the best oral surgeons in Las Vegas. Visit our website for more information https://axiomvegas.com/oral-surgeon-las-vegas/.